SPC Software – Statistical control of manufacturing processes
Monitor the quality level during the manufacturing process from the inspection plans, which consist of dimensional or attributive characteristics. QUASAR SPC makes control information available by batch in real time, provides a large statistical data capacity for a better knowledge of process indicators and a better reactivity to production hazards
your benefits
Real-time monitoring of manufacturing process variations
your benefits
Replace defect detection with defect prevention
your benefits
Motivate production staff by placing them at the heart of the quality management system
your benefits
Make quality controls automatic
your benefits
Anticipate tool replacements before variations
your benefits
Calculate averages and standard deviations automatically
your benefits
0 paper : your production data are digitized and centralized
Configure the characteristics to be inspected
Save production quality controls in real time
The inspection plan is started with a MO number or with the pair reference / machine.
The opening mode is done via :
A unique number of the procedure
A barcode reading,
An external file,
A choice from a list,
Function keys,
…
Curative or preventive management
Manual entry or via connected instruments,
Dynamic results and in real time,
Colour code of the results status and real-time alerts,
Bar graph or table display,
…
At each procedure launch or each entry, traceability information can be associated with the recorded measurements. This data can come from external files without operator intervention, be read via barcode or can be manually entered.
Control process variations with SPC control charts
The operator can visualize on their screen one or more several control charts (inertial chart, multi-cavity chart) so as to monitor the quality level of the production in real time.
The screen groups the measurement chart (average, median, individual values, EWMA, small series…) and the scatter plot (range, standard deviation, Cp or Cpk).
Assess the capacity of the processes through capabilities
Ensure process traceability
To fulfill its primary function, the SPC QUASAR module collects data in large numbers. It is a recording software (measurements related to MO number traceability elements, material batch, workshop temperature…). 
All these data are interconnected, which makes it possible to make very precise operations by crossing the different criteria.
QUASAR SPC has been shaped with 30 years of use and development in various sectors.
Especially designed for industries focused on part monitoring, most of our references are in the parts subcontracting in large series field, particularly in the turning industry (comprehensive grinding profile integrated).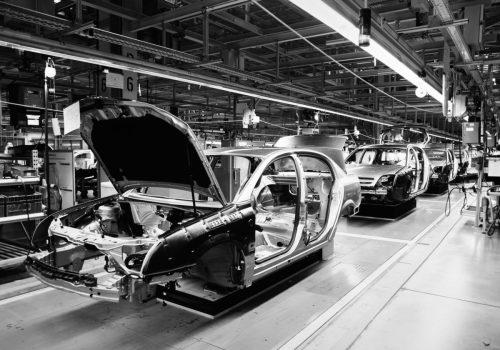 Control process variations with QUASAR
DOWNLOAD THE BROCHURES QUASAR SPC
« The software being user-friendly, it has allowed us to give a higher level of responsibility to the teams that use QUASAR compared to our old software. »
« In the past, users were not very involved because they made readings without seeing the purpose. Today, they have fully embraced the product. »
The Digital factory close at hand
QUASAR is one of the only actors in the market to offer innovative digital solutions, enabling companies to enter the era of the Factory of the future and become smarter, more agile and within a well-defined budget.
With our modular M.E.S.* Suite, we offer manufacturers and industrialists from all sectors the opportunity to highlight the value of their data, analyse it and enhance it throughout the production chain, in integration with the information system and the teams already in place.
Even though our products can be directly linked to machines, we place people at the heart of the digital environment. We work on a daily basis to make our solutions ever easier to use, sustainable and progressive. Our key words : quality, reliability, simplicity, reactivity. Indeed, we are one of the few software publishers to be ISO 9001 certified.
*M.E.S. = Manufacturing Execution System